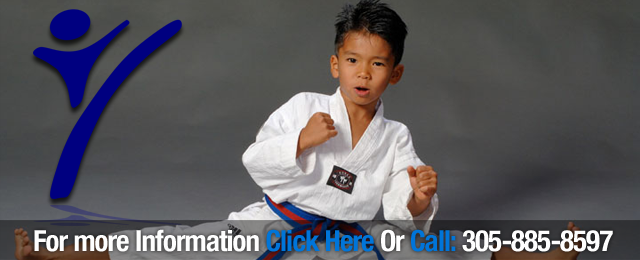 Welcome to Ray's Tae Kwon Do Center! Offering Martial arts and Karate in Miami Florida
Ray's Tae Kwon Do Center is one of the largest schools in Florida. It is centrally located in Miami Springs next to Miami International Airport with access to I-95, I-75, 826 Palmetto Expressway, and the Florida Turnpike. Established in 1986, Ray's Tae Kwon Do Center has produced well over 400 state champions and over 150 national champions in both children and adult divisions. Ray's Tae Kwon Do Center is one of the only schools in the area to offer 1500 square feet of Olympic Grade Judo Tatami Mats for its work out area. These mats are ideal for exercise offering both stability and enough give to take the strain off the joints.
Master Ray Rodriguez uses the latest training methods in combination with ancient proven techniques to offer the best of both worlds. At Ray's Tae Kwon Do Center the students are taught to enjoy Tae Kwon Do and have fun but at the same time are taught with discipline and respect. This ensures that the students will not only strive in Taekwondo but will also strive in all other areas of their lives. Since they are taught to enjoy Taekwondo the will continue to practice and attend classes regularly. Master Ray Rodriguez emphasizes the use of positive reinforcement which is not only most effective for learning but also builds self esteem and confidence.
Students and enthusiasts of Tae Kwon Do have many reasons for their interest in this and other Martial art styles. Some are drawn to the physical fitness and weight-loss aspects of training. Others seek to add discipline and self control to their lives. While still others are concerned about safety and self-defense. Whether you are interested in our programs for mental or physical well being, Ray's Tae Kwon Do Center offers a number of programs that will fit your developmental needs and your busy schedule as well.
Follow Us:
News & Events!
AFTER SCHOOL PROGRAM
Click here for After School Application

Summer Camp Week #6 7/27 - 7/31/2015
Monday Pajama Day
A Day of fun planned at the school
Bring Lunch or Buy at the school
Cheese Quesadillas

Tuesday Bowling
Bus Leaves at 12:00 noon
Bring Lunch or buy at School
Chicken Nuggets

Wednesday CB Smith Water Park
Bus Leaves at 9:30 am Bring Lunch or buy at the pool
Thursday Marlins Baseball Game
Bus Leaves at 10:45
Bring Lunch or money to buy there
Friday Bucky Dent Water Park
Bus Leaves at 12:00 noon
Bring Lunch or buy at School Hot Dog

UPCOMING EVENTS
Summer Camp Schedule ( Click Here)
Application Download ( click here )
June 8 - July 31, 2015
8:00 am - 6:00 pm
$215 includes all Field Trips
10% off for Siblings
Space is limited! .
Sign up today to guarantee your spot

Belt Promotion
September 27, 2015
White - High Yellow Belts 1:00 pm
Green & Up 3:00 pm